Understand a personality Quiz !
As a warm up, listen and do the first two activities on your worksheet.
What are you like ? (personality adjectives)
If you were an animal, which animal would you be ?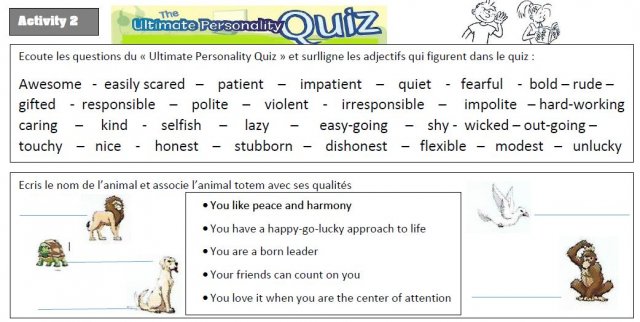 Now complete the other exercises :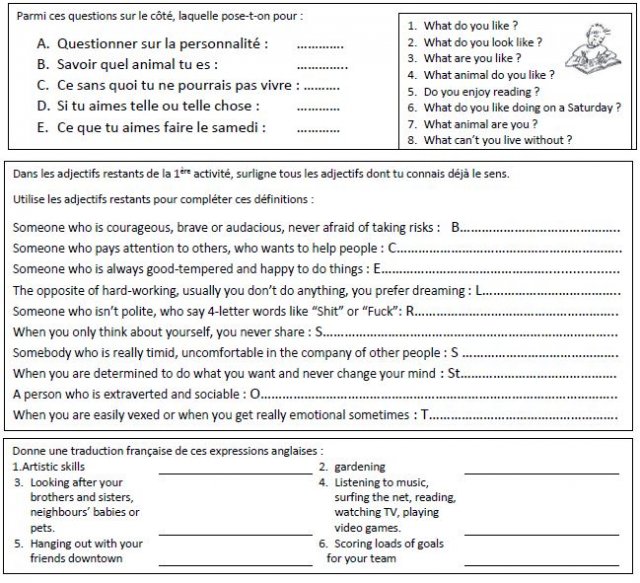 listen and complete for J (Jeremy), L (Leila) and Z (Zoe)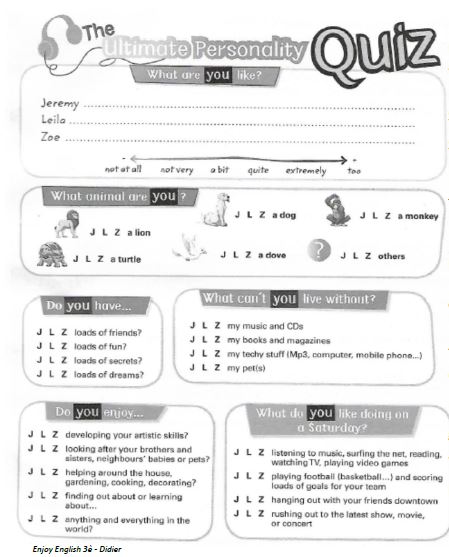 Jeremy :
Leila :
Zoe :
To finish with, do the activities on adjectives and prepositions !